Google offers a few extensions that help enhance Google advertising. These extensions can be used for many purposes, such as making ads more visible (and if all goes well, more trustworthy). There are many types of ad extension, but the most common ones include:
Sitelink extensions

Callout extensions

Image extensions

Phone call extensions

Price extensions

Promotion extensions

Location extensions
Google Ad extensions can be automated, but there may be opportunities for manual implementation too. Using Ad Extensions creates new responsibilities, but they can offer you competitive advantages for any combination of the factors listed above.
Helpful Google Ads Best Practices for Sitelinks
Google Ads sitelinks are used to take potential customers to relevant sections of your website. You can choose location links that take people to helpful pages or product pages, but avoid those that lead people to generic site pages.
Your sitelinks need to perform well for you in order for your campaign to have a positive ROI. Editing the text and URLs of your sitelinks can help. Once you've created the campaign, use the Ad Extensions tab inside of Google Ads to test how they perform.
Sitelink extensions can be used anywhere. They allow people to quickly glance at the extensions and see who visits their website and how many times.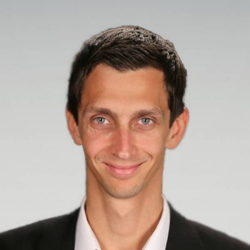 Latest posts by Kirill Sanzarovec
(see all)