If you've ever searched for anything on Google, there's a good chance you've seen a PPC ad (pay-per-click advertisement) at the very top of the page. These are advertisements that companies create through Google Ads. Many companies use AdWords to draw in new leads for their business.
When you first come across Google Ads, it may feel overwhelming. PPC ads are complicated; you need to make sure that your ads are effective and mindful of your audience. Plus, there are both search and display campaigns to offer, so it's important to pick the right type of ad for your needs.
Google Ads is a powerful and complex platform. But don't worry, we've created this post to help you start mastering your Google Ads campaign. Follow these seven tips to help you make progress and get the most out of this powerful tool.
Setting goals is the first step in determining how you want your business to grow. But what if you don't know where to start? Connect with our team of experts to set your goals.
If you want to start a digital marketing campaign, it is critical that you set goals. The same is true for your Google Ads campaign–you need clear objectives before you create your ads.
What's your goal with this campaign? For example, do you want to increase conversion rates or get more clicks? There are different types of goals you can have, and these can all be achieved with our PPC campaigns.
Setting the goals of your campaign is a great way to get started with Google Ads. It will give you a foundation, and there's no better way to learn than by doing.
Your target audience is essential for a successful Google Ads campaign. You need to know who is meant to see your ads, and you can structure them accordingly.
Your target audience may be your ideal customer, but it could also be the people who are in the most need of your product or service. A good way to explore target audiences is by creating different personas. For example, maybe you envision different types of people within your target audience–people who are in need of quick solutions for weight gain, for example, and other people who have negative relationships with their food. Once you create these personas, you can use them to structure campaigns and messages that will appeal to those specific types of people.
The best way to come up with good content ideas is to think about those who are most important to your company. What do they do? When are they online? How do they search for what they want, and what's their main goal?
Since you know your target audience gives a lot of thought to who you are and what they care about, it's important for you to ask yourself the same questions when creating your Google Ads campaigns. When you figure out what's important to the people who have your products or services, you can create ads that will be more likely to convert them.
One of the best uses for the article rewriter is keyword research.
PPC ads operate off of keywords. A keyword triggers your ad to show up when someone searches. To get the best response rates, you need to decide on the right keywords for your campaign with Google Ads.
Focusing on long-tails key words might seem like a lot of work. But, it's worth it since they actually produce results. You can use tools to help find the right ones for your campaign.
These are phrases which have three or more words in them. Long-tail keywords help you draw in traffic that is more targeted and likely to be interested in your campaign since they're more specific. By researching long-tail keywords, you'll attract leads that are better qualified and more likely to purchase anything you're selling.
By personalizing all the pages and posts on your website, you'll be able to make the most of conversions.
Creating effective Google Ads isn't as easy as you think.
When using Google Ads, you need to think about what will make your ads effective. Creating ads that get clicks from your audience can be difficult – but it's important for any advertising campaign.
To get the most out of your ads, you'll want to make sure you're targeting an appropriate market and that the copy is engaging. Start by including your keywords in your ad copy. This will let people know that your ad is relevant to their search. Next, create an impactful headline with words that will grab attention.
The most important parts of your ads are the headline, what action to take, and a call to action. The headlines need to be enticing so your audience will click on them. Your CTA needs to tell your prospects what next step to take and how it's relevant for them. This will guide them to take action and convert into actual customers.
Your ads get more clicks with these ad elements. They are simple, but they'll make an immense difference to your campaign. By adding these elements to your ads, you provide a better service to your leads and will see more of those leads converted into customers.
As long as your ad doesn't trigger a Google Ads rejection, it can go live.
Some things that you might want to consider when setting your budget are how much you can spend on a monthly basis and how valuable the article will be to your blog post.
When you set up your Google Ads campaign, it is important to decide on a budget. Your budget determines how long your campaign will run and how many leads you can receive. One of the best Google Ads tips is that there is no set amount for a campaign; you'll find what works for you.
If you are using the AdWords system, you can set a budget that fits your finances. You'll want to keep in mind the maximum bid when setting your budget. The maximum bid is the amount you're willing to spend for each click on one of your ads.
A budget is the amount you set aside to spend on ads. If you have a budget of $100, but place your max bid at $1, then you can reach 100 clicks before you run out of money.
Google ads are based on the idea of only paying when people click on your ad, not how often it's shown. With a typical budget of $1,000, you could allow 1,000 clicks for $1 per click. So if you want to reach 1,000 people with your ad upfront and have Google automatically lower your daily budget for clicks the next day, all you have to do is set a fixed CLV at or above that amount.
6. Add new content to your landing page
If you use Google Ads to advertise your products, you'll notice some of your prospects clicking on your ad's link. This is when you need to make sure that the destination is updated. You want to avoid sending people to pages that are outdated as this could drive people away from purchasing your product or services.
"Modern" websites are all the rage these days. You may find that your site is outdated and needs an update. Planning to hire a professional, or can't afford it? Fear not, there are plenty of free or low-cost ways to design a website from scratch. It's also important to note that you can direct traffic to any landing page you want with a few simple tweaks to your site architecture.
If you make your audience navigate through your site to find the information they need, you'll lose out on leads. Set up your Google Ads ad with a relevant and updated landing page to help see success with your campaign.
One great strategy to boost conversions is remarketing.
For many people, it's more difficult than you think to make a decision in the moment. When they see your ad on Google and visit your site, they'll sometimes take longer to make a purchase. This is not unusual – many Google ads campaigns will have leads that don't convert right away!
To prevent these leads from going to your competitors, we use remarketed ads. When they click on your ads and then go to other websites, you can create a remarketing campaign that shows them ads for the products or services they viewed before. This way, you'll always be at the forefront of their minds.
When you use remarketing, you will not only get more leads and conversions to your Google Ads campaign, but they'll be high quality.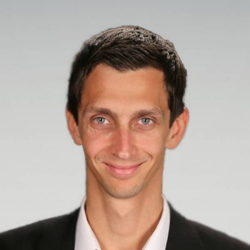 Latest posts by Kirill Sanzarovec
(see all)