Google is the undisputed market leader, and it accounts for 37.2% of the digital ad space. For businesses that sell products online, Google Ads can drive more traffic and increase conversions.
Google ads can be the source of significant income for many businesses. It's only natural to become frustrated when your account is suspended. To review the most common Google ads disapproved reasons, read our guide below.
If Google suspends your account, the effects may include:
Not only will you be prevented from creating new blog posts or running any ads, but any current advertisements will also be disabled.

Suspend any connected accounts, including those related to payments, and email accounts.

Suspend your merchant account with Merchant Center if you are suspending or terminating your accounts with Google Ads.

Prevent you from creating any other accounts in the future.
Google has a zero-tolerance policy when it comes to inappropriate advertisements. Here are the reasons your Google Ads account may have been suspended.
Violation of Terms and Conditions and Policy Violations
This is usually one of the reasons that your Google Ads account gets suspended or even banned by Google. You need to carefully read through and understand the Terms and Conditions and Google Ads Policies in order to avoid problems.
Circumventing Systems
If you're engaging in any activity that tries to circumvent the quality systems put in place by Google, your account will get suspended. Some examples of activities are cloaking, sneaky redirects, and manipulating ad text.
Counterfeit
You cannot promote any Google Ads that advertise counterfeit goods, or anything that falsely claims to be a brand's original product – clones, replicas, imitations, and more.
Promoting unsanctioned pharmacies
Any ads that promote pharmaceutical products without first applying for authorization may be paused. This includes targeting locations where you don't have approval to sell pharmaceutical products.
Undesirable business practices
Unacceptable business practices is a very serious violation that could result in not only a suspension but a permanent ban. Some deceptive practices include phishing and providing false or misleading information about your service, product or business.
Unfair Advantage
Setting up Google ads to improve your odds of winning can seem like a good idea at first. For example, setting up several accounts and targeting the same product with different ads could help you make more money. But there's a dark side: if you're caught engaging in this tactic, you could have all your Google ads removed permanently.
Repeated Violations
If you violate the terms and policies too many times you will get your account suspended.
Google Ads Account Suspended for Payment and Billing Issues
Abuse of Promo Codes
Promotional codes cannot be sold or used in conjunction with any other promotions and unfortunately, this includes using more than one promotional code.
Chargebacks
Google's business model revolves around charging you to advertise. If you initiate chargebacks, they will lose money and your account may be suspended or even banned.
Suspicious Payment Activity
Google has a rigorous security system that monitors what's happening across their many platforms. If they detect any suspicious activity on your account, such as being connected to other previously suspended accounts, you could be in trouble.
Unpaid Balance
When you have three unpaid balances, you'll get a suspension. This will only be lifted by paying for your invoices in full.
Other Google Ads Policy Violations
Dynamic landing pages/Redirects
If any of your pages include redirects to other pages or dynamic content, Google will deem them as an unacceptable landing page. This will cause your account to be suspended.
Missing Business Information
If your website doesn't include important information such as phone number, email address, and physical location it may be deemed untrustworthy.
You Publish Deceptive Content
There are many types of deceptive content that you should be aware of. One example is the promotion of get-rich quick schemes or weight loss programs that don't work. You should also review your competitive claims to ensure they are backed up with solid material. For example, if you make an unfounded claim that your service is the best, it might get you flagged by a Google ads employee and you'll risk losing your account. There are other cases where content might be flagged as being deceptive, such as using someone else's trademark or promoting copyrighted materials which could result in warnings and suspensions from Google.
Your Website Was Hacked or You have Malware
If your ads account is suspended, it will most likely be due to one of the violations we listed in this blog post. The only unusual violation that we found was if you have a hacked website that redirects to bad content.
Your site's security is important, not just for protecting data but also for ensuring your Google Ads account stays active. If the pages on your website are hacked and infected with malware that installs into users' computers, Google may ban your account. This can be devastating to your business if you aren't taking the necessary precautions.
Having More than One Account
Circumventing Google's systems by having one account per domain name is the most common reason for a permanent ban. We ask that every business run their ads from one account, and using more than one is seen as a way to circumvent the system.
If you receive an email from Google about a suspension or warning, but you're not sure what the problem is, we would highly recommend to take a look at our blog article on the subject. In it we provide some helpful tips for fixing violations and give examples of offenses that may trigger a suspension or warning. Once you've assessed your account, make any required changes and correct what you need to in order to resuscitate your account. Rates re-launch with all doubts cleared up.
Suspensions or bans should be avoided by fixing the warnings associated with the account rather than opening up a new one. Doing so could result in a permanent ban on your account, regardless of whether or not it is warranted.
Suspicious Payment Methods
Payments problems can often lead to account suspensions. It's usually a problem with users that have more than one account and use the same payment method. For example, if you happen to use the same credit card on two different accounts, Google Ads will see this as one payment and suspend the account.
Sometimes Google will suspend your account because they suspect fraudulent activity. This can happen when a new account has a credit card associated with an account that was suspended in the past, or if the name on the card is different from what you typed into your ad account. Google could also suspend your account if you are using virtual cards or debit cards for your marketing campaigns.
How Do I Fix My Suspended Google Ad Account?
The first thing to do when you receive an email notifying you of a suspension or warning is to review the email and identify the type of account suspension or warning it is about.
If your Google Ads account has been suspended, you need to contact the Google Ads team. There are two ways to get in touch with them: you can either file an appeal online or call them up and speak to a representative.
If your Google Ads account has been suspended, talk to a Google Ads representative to find out what triggered the suspension and what you can do to get back into compliance.
If you're able to fix all of the issues, once you have submitted your site for review it should be approved. The suspension will be lifted as long as everything is in order.
If you find that your Google ads account is suspended even after going through these recommendations contact an expert. You can be permanently banned from Google ads after too many repeat violations.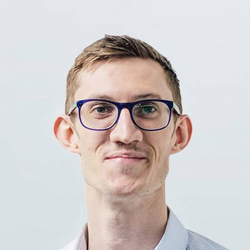 Latest posts by Mitchell Cameron
(see all)