PPC advertising is one of the most profitable digital strategies around, but there are some rules to the game. Most online ads can become attractive targets for hackers and cybercriminals of all kinds. Ads act as vectors that allow viruses to spread quickly.
Ads should be relevant and trustworthy. As a result, Google has become more strict about their rules. If one of your ads is found violating Google's unwanted software policy, it will be suspended until you correct the error.
It's a good idea to know what to do if you find yourself with a suspended AdWords account, so here's some information on the topic.
This article will examine the Google Ads policy on unwanted software, and show you how to stay on the right side of the law, so your PPC campaign avoids penalties.
What is malware?
Google defines malicious content as "software that, in Google's opinion, is intended to, or has the clear potential to damage a device, files stored on the device, or other users' devices."
"Malware is any software or mobile app designed to harm a computer, a mobile device, the software it's running on, or its user. Malware can include installing applications without your consent and installing harmful viruses. Webmasters sometimes don't realize their downloadable files are considered malware so that these binaries might end up being hosted by accident.
Your landing page is likely to contain no malware. However, the process for identifying malware is automated and collects data from various sources including geographic areas, content, and web technologies in use.
Google wants to ensure that malware does not get into Google Ads. They sometimes err on the side of caution when it comes to this. If this happens, contact them and prove your advertising was compliant with their policies. You should then be able to submit for approval again.
Under their unwanted software policy, the requirements extend to any additional software your website or app uses or links directly to within the content.
Google makes sure to vet all malware, so it doesn't harm your users or steal their data.
This is an example:
Trojan Horses are complex viruses that often freeze up the user's device or steal information in the background.
Viruses can come in many forms, hijacking an aspect of the user's device to make it seem like something being displayed on the device is very trustworthy.
Spyware is software that gathers data and reports it back to criminals. Spyware can watch what users do while they browse the web, or use other applications or programs. Google Ads employs advanced techniques to enforce its unwanted software policy and detect spyware as soon as possible.
A keylogger records every keystroke or button press on your device. If a hacker gets a hold of this information, they can access private banking information you might not have wanted to share.
Ads or destinations that violate Google's Unwanted Software Policy
The following are warning signs that your ads could be suspended by Google's system:
It's important that you are upfront with the end user about what to expect before they install your software. If there are certain permissions or functionalities that come with the software, you must mention these before installation. Otherwise, your account or ad might be suspended.
You and your users will benefit from transparency, which is why you need Terms of Service and End User License Agreements. These documents set the terms for refunds and payments, among other things. Without them, it's unclear how people can use or not use your product.
Some hackers will bundle malicious software onto the download of your templated app. This is a crime that Google takes seriously and has been known to take punitive measures against. Make sure that you are only installing the software requested by your users on their device and not any additional software that they may not have requested.
Changing a user's system without their consent is not allowed in Google Ads. If you want to make any changes to their system, you must have their explicit consent.
Some companies do a bad job of making it easy for customers to uninstall the software. For example, they might make the menus difficult to navigate or make it impossible to uninstall without third-party help. To protect users from these unethical software practices, Google must ensure that your landing page or app does not lead to a download that is hard to remove.
Here are some considerations that might cause your ad not to run:
If you have a website that only displays ads, then Google might suspend your site and your ads. Make it clear to users that you are offering a real product or service directly on your site by having a reasonable number of ads.
Your outgoing URL- Your URL that leads to your landing page. The format is HTTP, whereas your actual site is HTTPS
Google takes security very seriously and will suspend your ads if it detects malware. Ensure you set up your site and software securely to avoid triggering the risk of malware. Custom scripts on a landing page pointing to external content that Google considers to be malicious should also be removed.
Google Ads does not allow image hosting with websites not approved by Google. Make sure to check that the site where you are hosting your images is an approved platform before trying to upload ads live.
Landing Page Redirects – Users should remain on the landing page unless they choose to click away. Some people try to include JavaScript and other code on their landing page that eventually has a timer to redirect them to another URL. This is a common technique for hackers and dishonest businesses.
If your landing page is triggering automatic downloads and you want to allow users to download your content, remember to update the settings so that the button is clearly labeled. Always keep the user in mind while considering what they may find if they click on ads on Google. If they're taking you to a weird place without easily recognizable links, they may be discouraged from clicking search results again in the future.
More and more people today are concerned with the exchange of personal data, including banking details. Therefore, it's important to ensure that sensitive information is secured on secure portals.
Sites that are in violation of Google's unwanted software policy will be suspended. This includes content that appears legitimate while secretly installing browser extensions and other software without the user's consent. Behind-the-scenes web technologies like JavaScript make it possible for a site to install something on a computer without the device's owner knowing.
Images with embed code could contain malware, which could trigger the algorithm. Try to clean them up so they're completely safe and won't be picked apart by the algorithm.
Looking for ways to liven up your business website? Download our free software and enjoy these new fonts, images, videos, widgets and other design elements!
Like the download button, some deceiving play buttons will trick your users. If you accidentally collect clicks on a fake play button, not only will your ad be at risk of going suspended, but your whole account could be as well.
Troubleshooting for Malicious Code
Scanning your files and databases can help you identify any critical changes that may have been made. If a recent change was made before your ads were disapproved, you'll be able to quickly address the issue.
You should check your site in the Google Console to see if there are any indications that it's been blacklisted. This platform offers alerts to help you stay on top of potential ad violations and data insights you can analyze and learn from to improve your site.
If you use WordPress, some helpful plugins will help you analyse your site for malicious content in a much shorter amount of time.
Some hosting providers will scan your website, which might include reviewing your site's security. Now, if you don't use WordPress, keep in mind that this may not be offered by the hosting provider.
You may be suspended from an online service. However, there are a few different options you can try before contacting support. Some people find success after reaching out to the person who suspended them or taking small steps like deleting cookies and browser data. You can also speak with the customer service team to troubleshoot any potential issues.
Additional Tips for Dealing with the Unwanted Software Policy
The first thing to do is back up your files. Save your database to another location so that you can go back to the original files if necessary.
Contact the Google Ads support team and ask for links that contain malicious code. Once you fix those, you'll need to update your database and plugins again if you reverted it to a prior state.
Follow these steps in order to make sure that your site doesn't contain encrypted code: 1) Ask your developer to manually scan all files; 2) Wait 12 hours and re-scan the website; 3) Later, ask them to do one more review.
Here are some quick and easy tips to fix common issues:
If there are any problems with Google Search Console, we'll help you resolve them with your webmaster.
The best way to get your website back up and running is by using Help for Hacked Websites.
Editing your ad and submitting it again for review can take 1 business day or more depending on the review.
Firewalls protect you from future attacks and remove any malicious software that might be on your computer currently.
If you remove the malware that's in violation of our policy, you should be able to approve your ads automatically.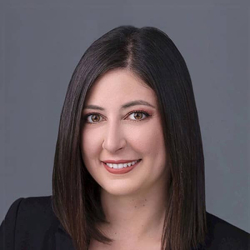 Latest posts by Ronnie Kassiff
(see all)